Young Belfast Mum Cara Duggan was left stunned this week when she tried to purchase a Nutribullet on Gumtree for her Mum who is battling advanced Cancer.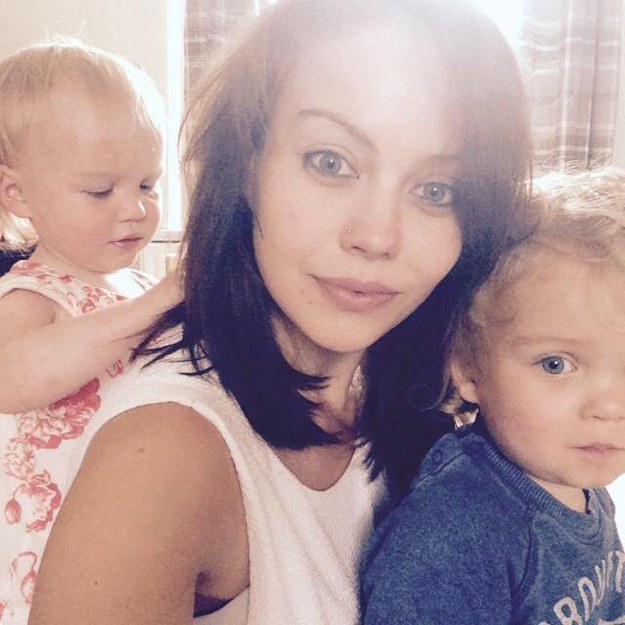 Cara's mother, was diagnosed with stage 4 oesophageal cancer last year and a Nutribullet is the best way get high-density nutrition into her, but they are very expensive.
When Cara seen one available on Gumtree she emailed the seller explaining that the Nutribullet would be a great help her mother who is fighting cancer.
What happens next has restored our faith in humanity.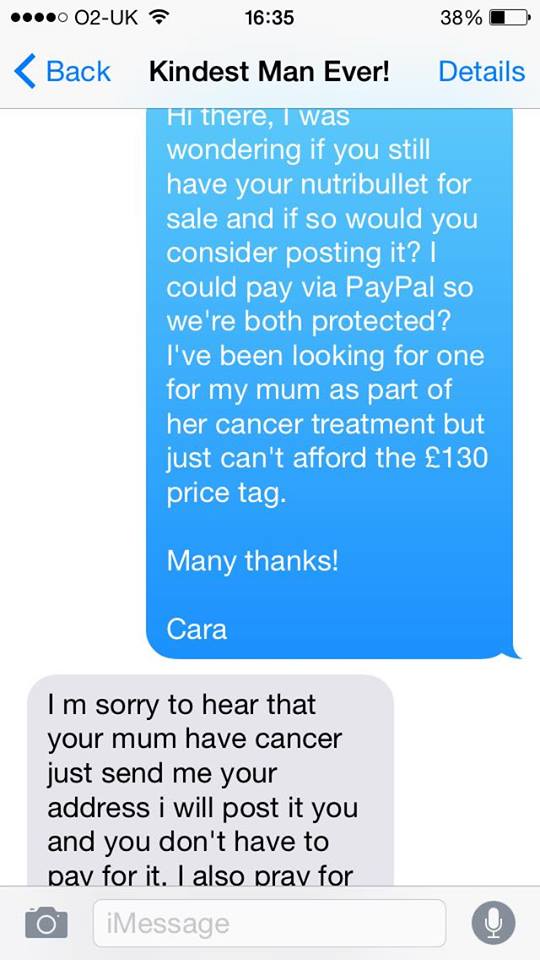 And then told her that he had ordered her a brand new juicer and that all she had to do was pick it up from her local Argos.

When Cara shared her story on Facebook it quickly went viral. "It's just incredible, his gesture was huge, but it's had an even greater impact than he could have imagined now it's gone viral," she said.